---
Sugarloaf
3 July, 2012
---
Sugarloaf from the bottom. Photo by Eric.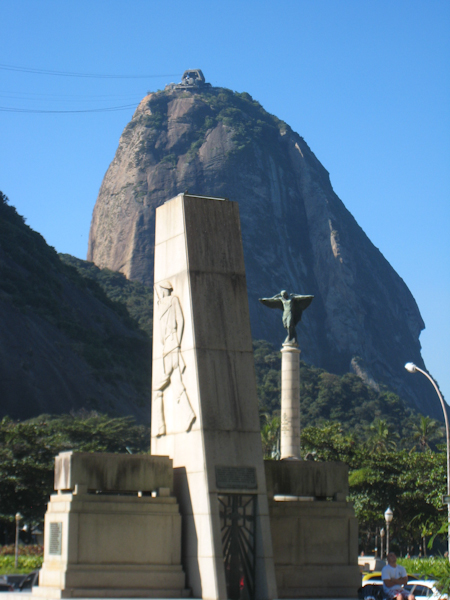 One of the most famous sites in Rio de Janeiro is Sugarloaf, called Pâo d'Açúcar in Portuguese. It's a fascinating lump of granite and quartz that formed in a way similar to Half Dome in Yosemite, from magma cooling in the crust. These odd formations are part of what makes Rio so amazingly beautiful. There are trams that take you up to the top of Sugarloaf so you can look at the view. When visiting Rio, taking the tram up to the top of Sugarloaf is as obligatory as riding the cable car in San Francisco. The trams were closed for maintenance the last time we were in Rio, so now was our first chance to try them.
The tram has two stops, one on the top of a nearby somewhat shorter formation, and a second one at the top of Sugarloaf itself.
On the way up to the second stop, you had a good view of the Praia Vermelho, or Red Beach. Photo by Eric.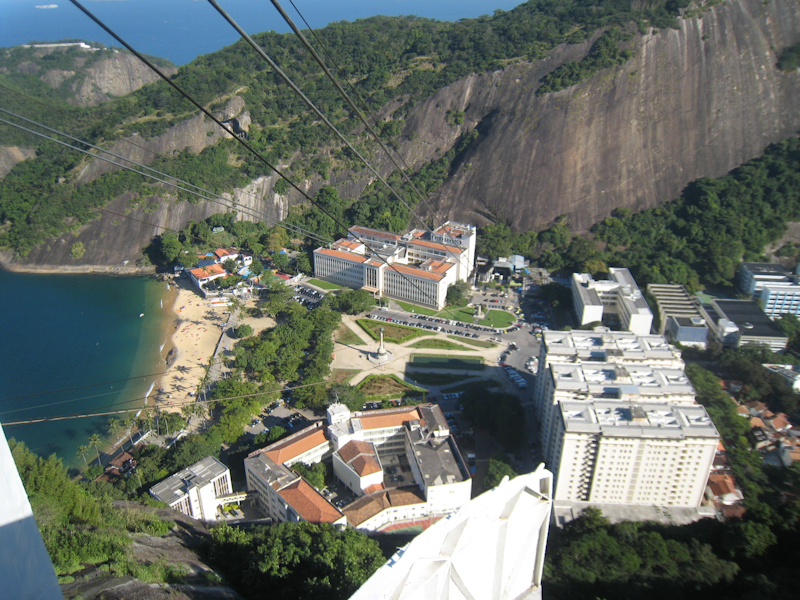 I took a closer-in view.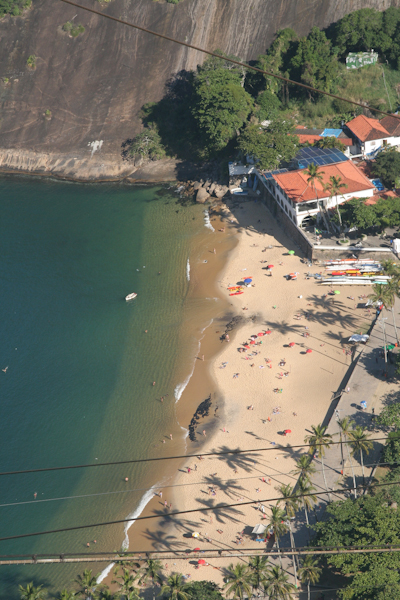 Here is one of the cars coming up the cable.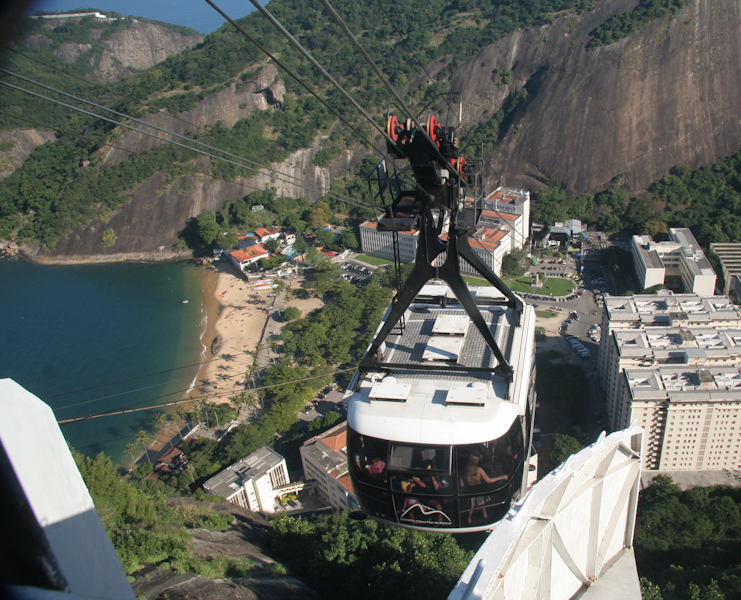 Eric took this picture of the view from the lower point.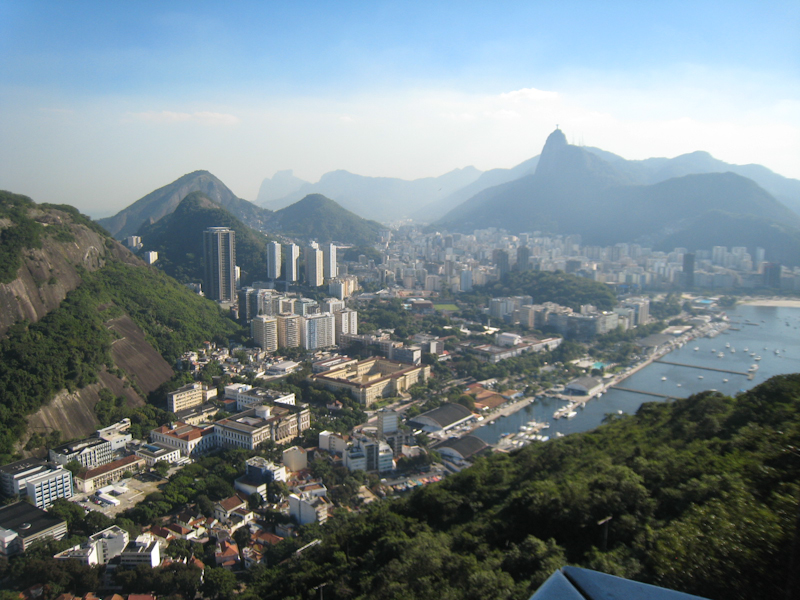 The views of Corcovado (the mountain with the giant Jesus on top) were a little bit hazy, but Eric took a decent picture all the same.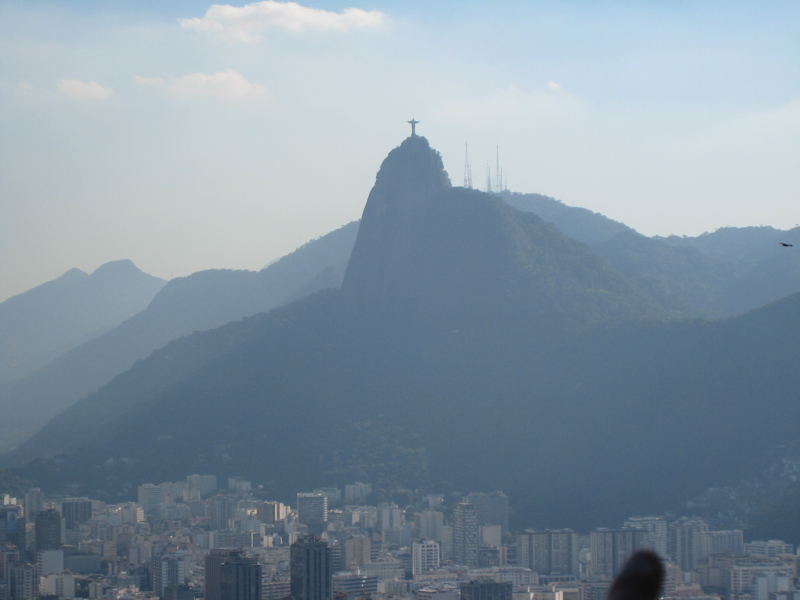 The next three pictures form sort of a panorama of the view of the city.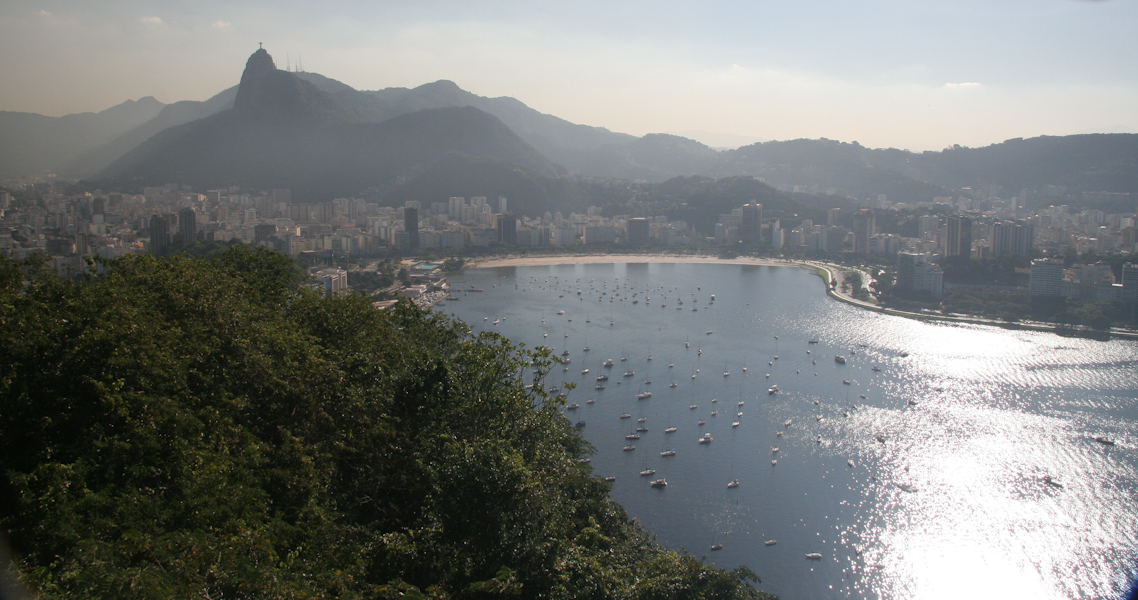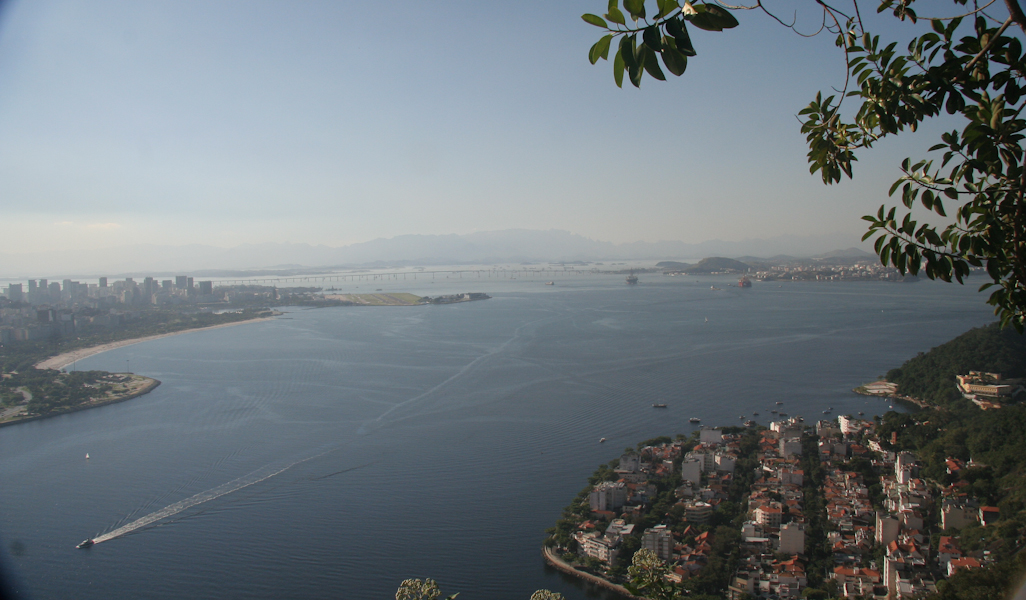 Looking up toward Sugarloaf itself.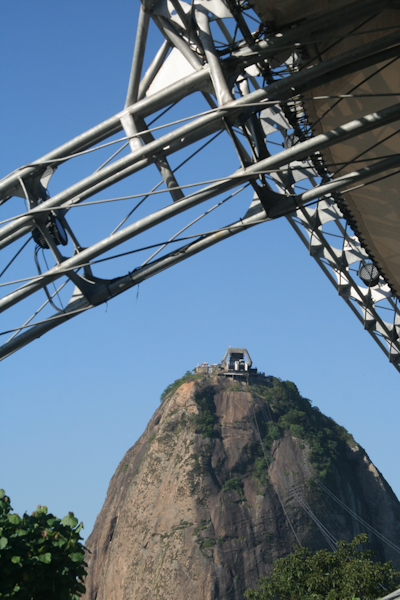 The tramway between the two points. Photo by Eric.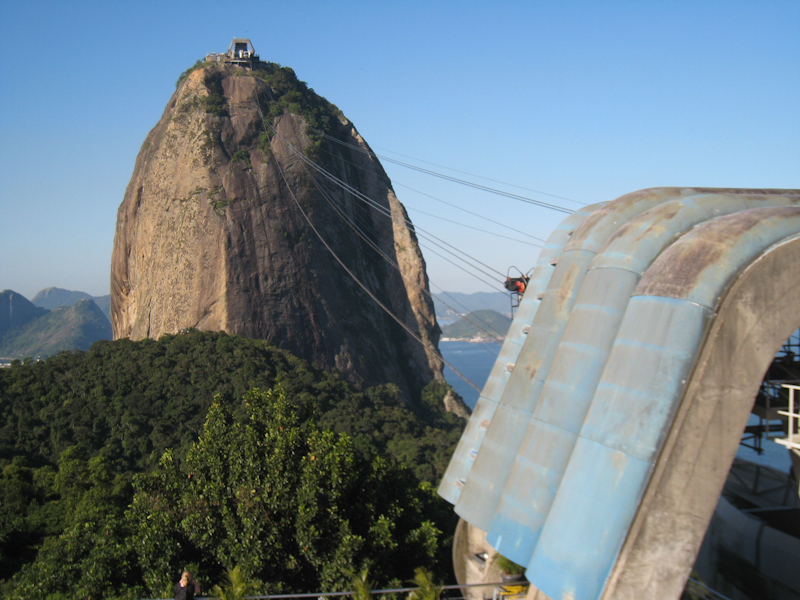 Eric took a picture of all of the cabling.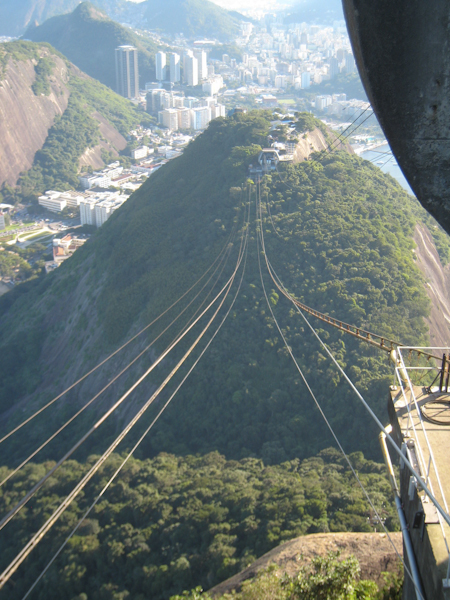 The car going between the higher and lower points.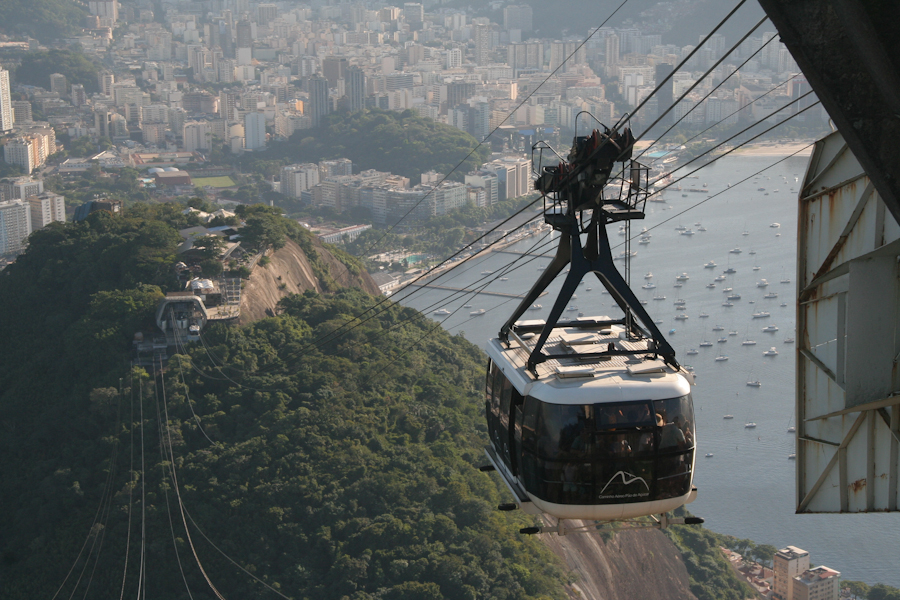 The view from way up on high.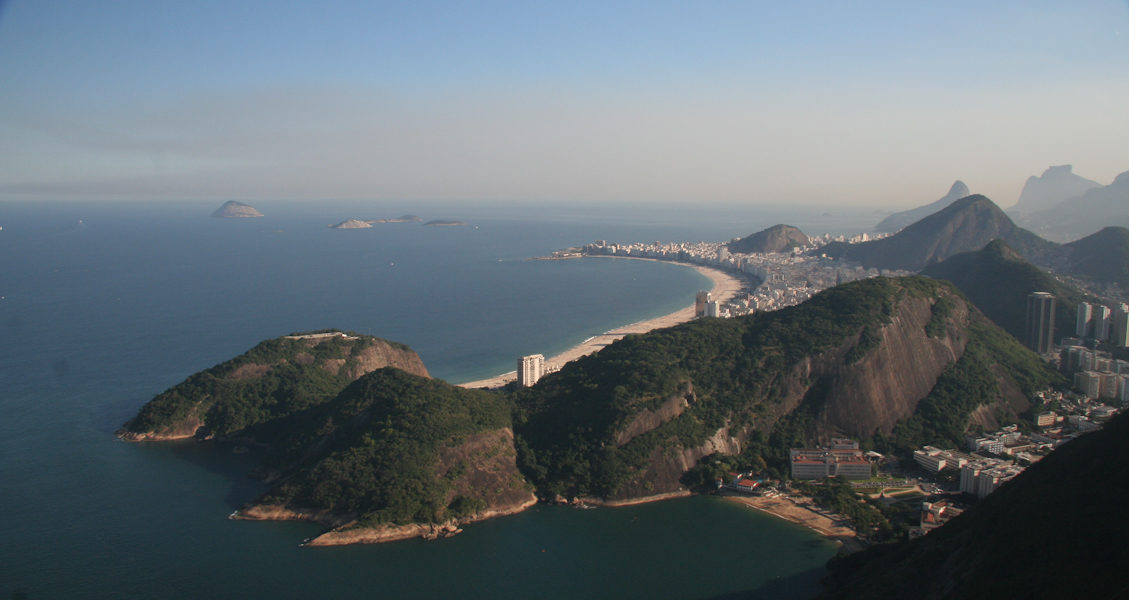 There were many Americans around. One of them offered to take our picture. He said he only offered because I was holding a Canon. He was also holding a Canon, and told us he would not have been willing to take a picture of someone with a Nikon.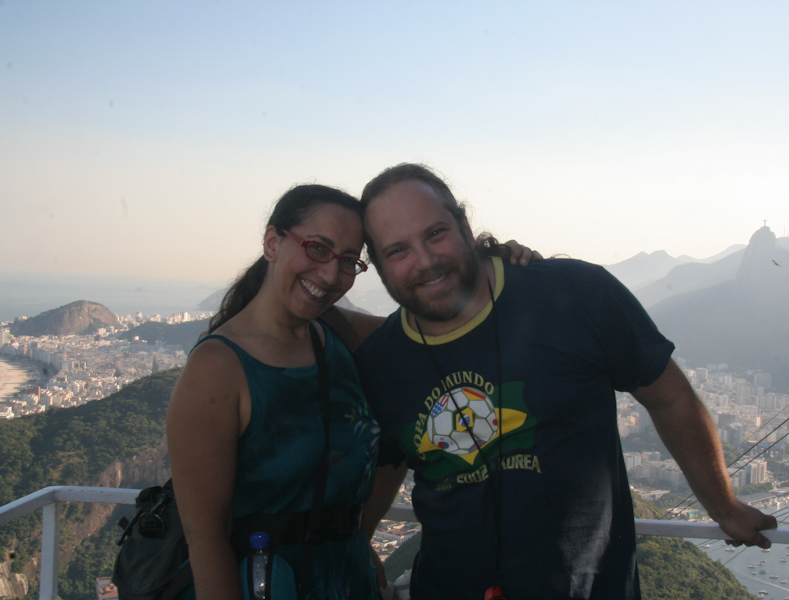 On to Iguaçu Falls.
---